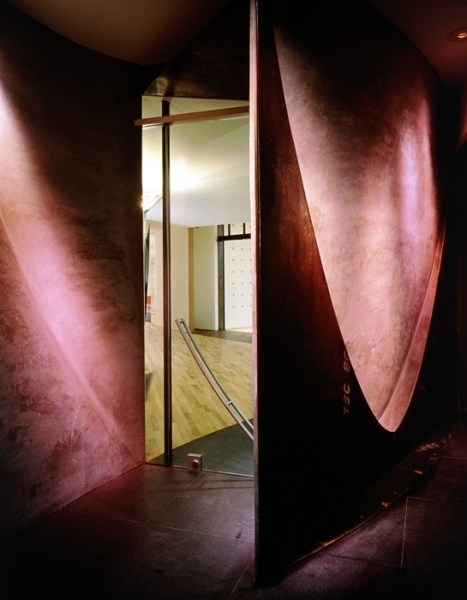 Herman Miller Showroom
Project Description
Herman Miller, Inc. is one of America's foremost manufacturers of innovative, office furniture.
The company is well known for its management techniques wherein all employees have a say in the company's products and for its pioneering of new furniture systems. Its philosophy of high quality and attention to detail extends to all of its facilities and its relationships with its designers and customers.
Herman Miller's Atlanta Showroom was purposefully not located in one of the city's design centers or furniture marts in order to heighten its uniqueness in the marketplace. Instead, it was located in a rather ordinary suburban office building surrounded on two sides by a parking lot. The architects were charged to create a showroom space in this building which would transport the visiting designer or client from the ordinary to the extraordinary—to heighten the sense that this is a place where something special is going to happen.
Beginning with the entry vestibule, the walls of the showroom radiated and swirled as if set into motion by some unseen field of energy, drawing the visitor into the space and through the various furniture displays. Besides the showroom proper, the space housed the regional manager's suite of offices, conference and hosting facilities and the Atlanta sales force.
The materials used—steel, glass, wood and their detailing—all referred to the quality and craftsmanship of Herman Miller's product. In addition to its currently produced products, the showroom housed a number of its specimen furniture pieces, no longer in production, which are landmarks in the history of furniture design and production.
Images
Drawings